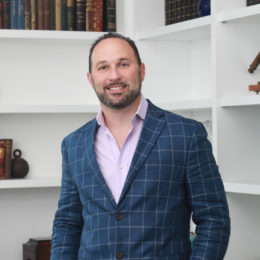 Ryan Fause
MSF
Wealth Advisor
Principal
732-450-0147
Ryan Fause is a Wealth Advisor and Principal at Withum Wealth Management with more than 25 years of portfolio management experience. Ryan earned his Master of Science in Finance (M.S.F.) from The City University of New York, Zicklin School of Business, Baruch College and his bachelor's degree in Business Administration from Rowan University's School of Business. He specializes in helping affluent families, retirees and corporate executives design and manage investment portfolios. In addition, Ryan works closely with many non-profit organizations in reviewing operating budgets, diversifying security donations and designing customized portfolios to meet cash flow needs, project goals and long term investment objectives.
Ryan holds the Board Certified in Security Analysis designation (BCS) from the Institute of Business and Finance (IBF) where he also serves as a Board Member on their Standards Committee. He was nominated from a field of over 3000 candidates and is responsible for providing the institute with guidance on its academic content, programs, certification testing and ethical standards.
In addition to his role at Withum wealth management, Ryan Is a vice president and senior portfolio manager at Pinnacle Associates Ltd., a Withum Wealth co-founder. Prior to Pinnacle, Ryan was employed at Morgan Stanley, where he provided investment advice for affluent and institutional clients. Ryan was also an Investment Specialist at First Union Bank and later Charles Schwab & Co. where he advised clients on their investment portfolios.
Ryan currently resides in Monmouth County, NJ. He has diverse interests ranging from wine making, offshore fishing, skiing, spartan races, and extreme off-roading with Jeeps to construction and personal home renovations. As an experienced boater, he holds the U.S. Coast Guard O.U.P.V. Captains License.