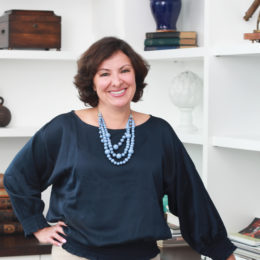 Monica Jalife
CFA, CFP®, MBA
Wealth Advisor
Principal
212-652-3250
Monica Jalife is an Wealth Advisor and Principal at Withum Wealth Management. She has nearly 20 years of finance experience and holds the Charted Financial Analyst (CFA) and CERTIFIED FINANCIAL PLANNER (CFP®) designations. Monica received her Master of Business Administration (MBA) in Finance and Global Business from NYU Stern's School of Business and her undergraduate degree in Industrial Engineering from Universidad Iberoamericana in Mexico City, where she graduated with honors. She is a member of the New York Society of Security Analysts (NYSSA) and the CFA Institute, and the Financial Planning Association of New York (FPANY). Monica co-manages a dividend focused equity portfolio and conducts attribution analysis for client portfolios.
In addition to her role at Withum Wealth Management, Monica is a Vice President and Portfolio Manager at Pinnacle Associates Ltd, a Withum Wealth co-founder. Prior to joining Pinnacle, Monica worked in the Mexican Consulate as an analyst in their financial department.
Monica is an active member in her community. She conducts financial literacy courses in English and Spanish for women victims of domestic violence and for the hispanic community. She has also participated in half marathons to raise funds for children with terminal diseases and volunteers her time at summer camps for terminally ill children. When she lived in Mexico City, Monica created computer manuals to educate staff at Universidad Iberoamericana and also taught illiterate adults how to read and write.
Monica currently resides in Orlando, FL with her husband Francisco and her two young daughters, Camila and Sofia. Monica enjoys spending time with her family, reading, skiing and tennis. She is also very passionate about travel and learning about different cultures. She has visited five continents – Australia, Africa, Europe, Asia and South America.
Latest Insights by Monica Jalife