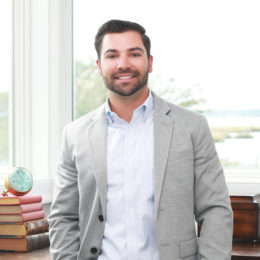 Mark Lucci
CFP®, CPA
Wealth Advisor
Wealth Management Associate
Mark is a Wealth Advisor based in Irvine, CA. He received his Bachelor of Science degree in Accounting from Marist College, graduating with honors, and holds CFP® and CPA designations. As a CFP® professional, Mark helps clients develop a financial plan to achieve their life goals. Mark works with clients to ensure their investment portfolio aligns with their overall financial plan. Mark serves on the firm's investment committee, performing research and due diligence on various investment solutions.
Mark began his career at BDO USA, LLP, the 5th largest public accounting firm globally with a comprehensive array of assurance, tax, and business advisory services. During his time at BDO USA, Mark was a Senior Assurance Associate, where he worked with a wide range of clients including small/mid-size private companies to large accelerated public issuers. At BDO, Mark executed an extensive array of assurance strategies and audit procedures serving to improve investor confidence.
Mark enjoys an active lifestyle with hobbies including playing soccer, golfing, and hiking. He also has a passion for making home-made wine, which is a family tradition in the Lucci household.
Latest Insights by Mark Lucci