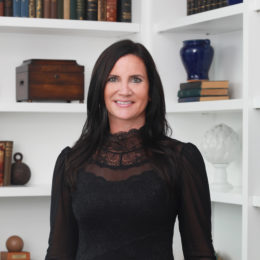 Laura Ferguson
Professional Services
Director
732-450-0147
Laura Ferguson is the Director of Professional Services for all of the Withum Wealth Management offices. She graduated from Rider University in May 2005 with a degree in Journalism and a concentration in Public Relations. Laura works closely with clients and staff to ensure all client inquiries are met in a timely and professional manner. She manages client related databases and acts as a liaison between clients and their custodians. Laura is also actively involved with the development and dissemination of firm marketing materials.
In addition to Laura's position at Withum Wealth Management, she maintains a similar role at Pinnacle Associates Ltd, a Withum Wealth co-founder. She joined Pinnacle in 2007 and works in their Private Client Group. Prior to Pinnacle, she worked in the marketing and communications department of a major pharmaceutical company.
Laura currently resides in Monmouth County, NJ with her husband, Todd and two sons, Ryder & Rhett. She is a native of Louisiana and has a passion for sports, the beach and spending time with her family.