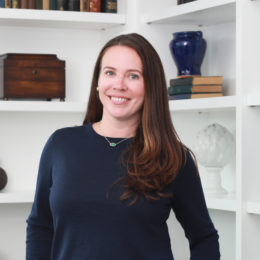 Elizabeth DeSandolo
Professional Services
212-652-3241
Elizabeth DeSandolo is a member of the Withum Wealth Management Professional Services team. Working closely with the Investment Advisory group, our clients and custodians, she ensures inquiries and accounts are managed effectively. Additionally, she helps to maintain the client database and is involved with creating marketing material and presentations. Elizabeth maintains similar responsibilities at Pinnacle Associates, Ltd, a Withum Wealth co-founder.
Elizabeth joined Withum Wealth Management in 2014 and has worked in finance for 5 years. Prior to Withum Wealth, she worked in Account Management and Marketing for PIMCO in New York City. She is a graduate of Rider University with a bachelor's degree in Communications and Marketing.
Elizabeth currently resides in Aberdeen, NJ with her husband and son. She enjoys spending time with her family, gardening and cooking.
Latest Insights by Elizabeth DeSandolo