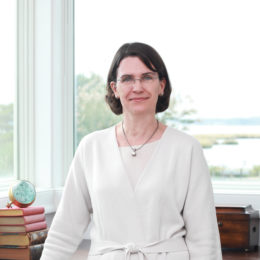 Ann Schnorrenberg
CFP ®, PH.D.
Wealth Advisor
Associate Investment Advisor
732-450-0147
Ann is a Wealth Advisor at Withum Wealth Management. She has a Ph.D. in economics from Columbia University that brings an analytical approach to her wealth management process. In addition, she is a CERTIFIED FINANCIAL PLANNERTM professional and maintains an Enrolled Agent tax designation. Ann has worked in the financial field for over eight years. Prior to graduate school, Ann received her bachelor's degree in International Studies from the University of North Carolina.
Ann has extensive expertise in the area of financial planning. She works with clients to determine cashflow needs, build retirement plans and develop tax smoothing strategies. She creates personalized analyses to examine specific situations, from insurance policy review to education planning.
Ann and her husband David live in Chevy Chase, Maryland. They love spending time with their four grown children and enjoy the adventure of travelling to new places. In her spare time, Ann seeks out more peaceful pursuits such as yoga, walking and reading.