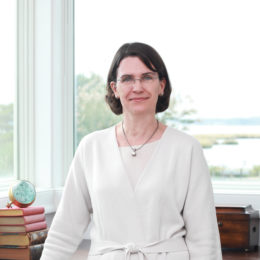 Ann Schnorrenberg
CFP ®, PH.D.
Wealth Advisor
732-450-0147
Ann is a Wealth Advisor at Withum Wealth Management. She specializes in financial planning with an emphasis on retirement, cash flow, income tax and estate planning. Ann has a Ph.D. in Economics from Columbia University and a B.A. in International Studies from the University of North Carolina. She is a Certified Financial PlannerTM professional and has a tax preparation designation. Ann has worked in finance for over ten years.
Ann approaches finance with the belief that each client is unique. She prepares personalized analyses to make planning, investment and withdrawal recommendations. Proposed strategies are individualzed–tailored to specific client circumstances and adjusting over time to changing needs.
Volunteer work has played a role in Ann's life. She has worked with various organizations over time, volunteering in school classrooms, compiling school directories, running finance committees, serving as volunteer treasurer, delivering food to homeless individuals and assisting refugee families.
Ann and her husband David live in Chevy Chase, Maryland. They love traveling and spending time with their four children. In down time Ann enjoys gardening, reading and kayaking.
Latest Insights by Ann Schnorrenberg