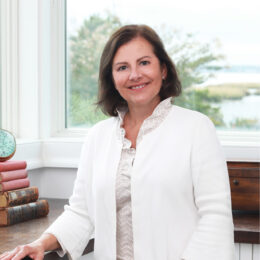 Alice Gabriele
MBA
Senior Portfolio Manager
732-450-0147
Alice Gabriele is a Senior Portfolio Manager at Withum Wealth Management. She has over 35 years of financial experience and has an M.B.A. in Finance with honors from Columbia Business School. Alice graduated magna cum laude from Princeton University for her undergraduate degree.
In addition to her role at Withum Wealth Management, Alice is also a Senior Portfolio Manager at Pinnacle Associates Ltd., a Withum Wealth co-founder.  She enjoys helping her clients achieve their financial goals by exploring their needs and wants, determining their risk tolerance and customizing their portfolios.
Prior to Pinnacle, Alice worked at Goldman Sachs as an institutional equity specialist and at several small cap equity research boutique firms. As an employee at Innovative Planning Services, she counseled clients on all aspects of building and protecting their wealth, including investment management, retirement and estate planning, and insurance (life, disability, health and long-term care).
Alice has served on the board of the local high school Booster Club and coached her daughter and friends in lacrosse from kindergarten to 6th grade.  For many years she conducted alumni interviews for prospective students for Princeton University.  She is currently involved with the breast cancer charity Pink Aid.
She resides in Huntington, NY and Naples. Florida with her husband. They have three children, two boys and one girl. The entire family are avid athletes.  Her husband is a low handicap golfer and their younger son is the First Assistant Golf Pro at Quaker Ridge in Westchester.   Their older son is an accomplished skier, fly fisherman and biker. Their daughter played college lacrosse and enjoys skiing and tennis.  Alice enjoys playing tennis and biking both in and outdoors and dabbles in golf.
Latest Insights by Alice Gabriele