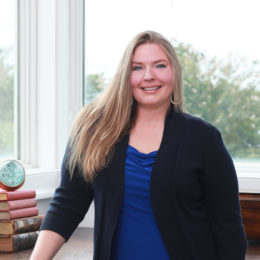 Heather Tutone
Professional Services
732-450-0147
As a member of the Withum Wealth Management – Professional Services Group, Heather Tutone works closely with our Investment Advisory team to help coordinate all onboarding and operational efforts in assisting our clients with meeting their financial management goals. She also manages client related systems, and acts as a liaison between our clients and their respective custodians. In addition to her role at Withum Wealth Management, Heather maintains similar responsibilities at Pinnacle Associates, Ltd., a Withum Wealth co-founder.
Heather comes from an extensive Professional Services & Client Operations Management background. In addition to her concentrated studies in Finance and Art, she has a 20-year career spanning across Retail Banking Operations & Compliance, and Investment Advisory Operations. Having previously worked with several financial institutions, including Bank of America and a large Wealth Management firm, her focus has always been providing orchestrated operational guidance, while also delivering an exceptional client service experience.
A New Jersey native, Heather currently resides in Monmouth County, NJ, with her partner Yanni. She has a passion for the outdoors & traveling, as well as drawing & painting. She frequently travels to Greece visiting family while enjoying the local culinary delicacies & culture.