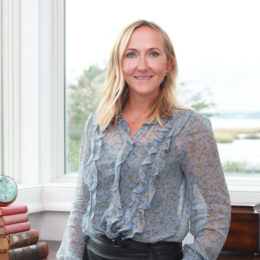 Elena Ladygina
CFA, CFP®
Wealth Advisor
917-821-3606
Elena Ladygina has nearly two decades of experience in the financial services industry and holds the CFA and CFP ® designations. In her role as Wealth Advisor, Elena takes pride in acting as her clients' personal financial life consultant – implementing investment and financial planning strategies for high-net-worth individuals and families. She is passionate about helping clients achieve and exceed their financial goals and over the years has developed strong bonds with clients and their families – allowing her to provide truly personalized advice tailored to each individual's needs.
Elena serves on both the Financial Planning and Investment Committees, helping to monitor and implement offerings within our investment universe. She also co-heads the firm's marketing operations, brand awareness and business strategy efforts.
Prior to joining Withum Wealth Management, Elena was Vice President of Asset Management at a national wealth management firm for over six years. She was responsible for analyzing clients' portfolios, recommending and implementing investment solutions, and maintaining client relationships. She also sat on the firm's Investment Committee. She received her bachelor's degree in business from Wake Forest University and began her financial services career as a Financial Advisor at Citi Smith Barney, where she focused on planning and investment solutions for high-net worth families.
Elena resides in Monmouth County, NJ and has been involved in a number of local charity organizations both as a volunteer and a board member – most recently being appointed to Springpoint Senior Living's Board of Trustees. Elena also regularly conducts workshops and seminars related to women in business, women in finance and the importance of financial wellness and literacy. Outside of work, Elena enjoys entertaining friends and family, traveling, and spending time outdoors.
Latest Insights by Elena Ladygina